È UN GENERATORE
DI ENERGIA POSITIVA
CHE RICARICA L'ORGANISMO
E COMBATTE LO STRESS

nasce da due requisiti fondamentali:
1) Tattilità nel rapporto tra l'oggetto
considerato come pieno e la mano che lo
contiene come vuoto. E' quindi la mano che genera la forma di

;
2) Visualizzazione come oggetto di forma
compiuta pendente dal collo.
La forma complessiva dell'oggetto risponde a questi due requisiti e trova ispirazione nella morfologia arcaica dell'uovo di cui viene
utilizzata la doppia ellisse sul piano orizzontale.
Nel campo delle forme piatte naturali l'osso di seppia è una configurazione compiuta, molto
piacevole al tatto.
L'elemento creativo di

coniuga
queste due forme naturali.
Ricordando Michelangelo che sosteneva esser la forma creativa la natura svirgolata e
moltiplicata per uno, due, cento volte,

. è diventato un prodotto di serie che sarà diffuso in tanti esemplari.
Rispettando questi due requisiti,

vuole fraternizzare con il fruitore e, mentre è
confermato che offre la sua azione benefica in qualsiasi posizione, propone due usi principali.
Il primo modo è quello intimo di tenere in
mano una forma piacevole al tatto, che può
essere manipolata, rigirata e accarezzata
armoniosamente.
Il secondo è quello di esibire al collo un
oggetto dal design raffinato con scelta di
colori adattabili al look del giorno (come gli
orologi o i monili che personalizzano anche
culturalmente chi li porta).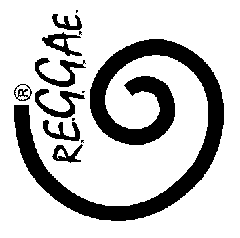 IS A GENERATOR
OF POSITIVE ENERGY
WHICH RECHARGES
THE ORGANISM
AND FIGHTS AGAINST STRESS

is born to meet two fundamental needs:
1) The tactile relationship between the object considered as full, and the hand, considered as empty. It is therefore the hand which generates the form of

.;
2) Visualizaties in the form of a compact object which hangs from the neck.
The overall form of the object responds to these two demands and finds inspiration in the ancient form of the egg from which it
uses the double elipse on the orizontal plane.
In the camp of the flat natural forms the bone of the squid is a compact configuration very
pleasing to the touch.
The creative element of

unites these two natural forms.
Recallins Michael Angelo, who maintained that the creative form was nature twisted and
multiplied one, two, a hundred fold,

. has become a product in series which is diversified in many versions.
Respecting these two needs,

wants to fraternize with the users and, while confirming that its benefical action works in every possible position, suggest two principal modes of use.
The first mode is the intimate one of holding in the hand an object pleasing to the touch, which can be manipulated, twisted and caressed
harmoniously.
The second is to exhibit on one's neck a refined object, whose colours can be selected according to the look of the day ( like watches and trinkets which also personalize the weaver culturally).